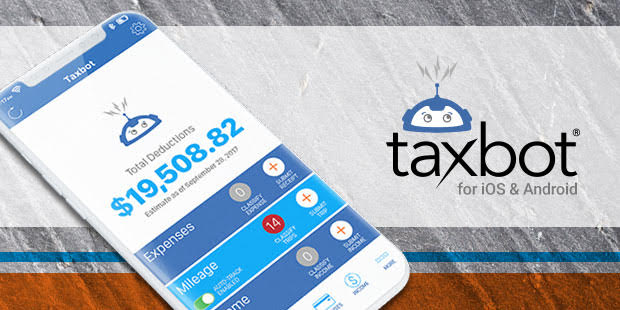 The Vermont Association of Realtors® and Taxbot have partnered to offer Realtor® members access to Taxbot's powerful mileage and expense tracking system. This system is designed to save you THOUSANDS every year. Taxbot built the Taxbot app with Realtors® in mind.
Especially under the new tax laws there are HUGE tax advantages for your business. Regardless of how much money you make, Taxbot teaches you how to keep more of what you earn. VAR's relationship with Taxbot gives members access to money-saving strategies and tax information.
Here are just a few features of Taxbot:
Automatically track your mileage with the

Taxbot

app integrated with the GPS system on your iOS or Android smartphone.
Snap a picture of receipts with your smartphone camera. Our SmartMatch technology securely works with your calendar and banking apps to sync up appointments and expenses with your transactions. All you have to do is classify them as business or personal.

Taxbot

can even read your email receipts and match those transactions.
Securely integrates with your bank or credit card.

Taxbot

will search for deductions you might be missing.
Download your personal AuditSafe™ Report for your accountant. The report contains thumbnails for all of your receipts, and your complete mileage logs for the year. It makes tax time a breeze for both of you.
VAR has partnered with
Taxbot
to offer a significant discount on
Taxbot
services! Try it now.