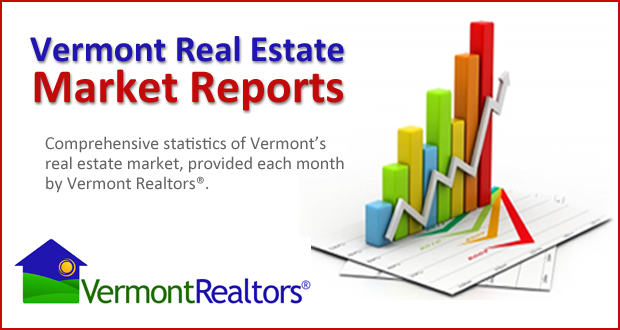 October 2017 Market Reports

For residential real estate in 2017, the news has continued to provide a relative sense of calm for both buyers and sellers. The national unemployment rate registered in at 4.1 percent for October 2017, which means that joblessness has not been this low in the U.S. since December 2000. Another positive, mortgage rates have held steady at or near 3.9 percent. Historically, the average rate has been around 6.0 percent. These factors help to keep the pool of potential buyers full, even during the so-called off-season of home sales.
New Listings were down 0.2 percent for single-family homes but increased 3.1 percent for townhouse-condo properties. Pending Sales increased 27.9 percent for single-family homes and 1.3 percent for townhouse-condo properties.
This is a research tool provided by Vermont Realtors®. Percent changes are calculated using rounded figures.
The Median Sales Price was up 4.7 percent to $225,000 for single-family homes but decreased 7.7 percent to $179,900 for townhouse-condo properties. Months Supply of Inventory decreased 21.6 percent for single-family units and 19.4 percent for townhouse-condo units.
Although inventory levels are low in many markets, there has largely been enough listing and building activity, or at least conversation about future activity, to maintain a positive attitude about the prospects of buying or selling a home. Low affordability has started to become a recent topic of conversation and is worth watching. But with a healthy economy, level of demand and national unemployment rate, sellers are going to continue to see strong prices for their homes.
Vermont Indicators Report
Graph image courtesy of FreeDigitalPhotos.net
Save
Save
Save
Save
Save
Save
Save
Save
Save
Save
Save
Save