NAR Green Designation – Get the Expertise You Need
Don't miss this unique opportunity to get your NAR Green Designation in Vermont!
This designation comes as a result of the growing demand for REALTORS® to understand green concerns of clients and implement sustainable practices in their day-to-day business. NAR's Green Designation is a unique program that provides vital training, support, and information to real estate professionals who are looking to advance their businesses and raise awareness in their community about the cost savings, health benefits, and overall value of homes with green features. NAR's Green Designation does more than introduce REALTORS® to this important topic, it encourages dialogue amongst industry professionals about the positive change in housing toward smarter, healthier, more sustainable homes and neighborhoods.
NAR's Green Designation counts as credit toward earning the ABR® designation awarded by the Real Estate Buyer's Agent Council (REBAC). A copy of the course completion certificates is required to receive credit towards your ABR® designation.[divider style="normal" top="20″ bottom="20″]
[one_half]
Course Overview
DAY 1 – Green priorities for new and existing homes
Resource efficiency is a top consideration with new construction, but existing homes are about 90% of the market. Through this designation you'll learn to identify client preferences that align with the benefits of resource efficiency. You'll also learn how to guide clients to make greener choices when upgrading existing homes, and how new construction homes can meet and exceed green standards.
DAY 2 – Green homes are here to stay
Gain the knowledge that distinguishes you as a source for resource-efficient homes. This designation features content that focuses on the needs and  references of today's homebuyer, such as cost savings, home health, and security. Discover the most effective ways of positioning a resource-efficient home on the market. The ability to bring the green aspects of a home to the forefront will make you an invaluable advisor to sellers.
January 17-18, 2018
8:30am-4:30pm
Hampton Inn and Suites, Manchester Center, VT
$250 VR Members. |  $275 Non-Members
10 hours CE
[button color="red" size="big" link="https://vermontrealtorsportal.ramcoams.net/Education/Registration/Details.aspx?cid=b66d620e-8295-e711-9c1e-00155d101014″ icon="" target="true"]REGISTER TODAY![/button] [/one_half][one_half_last]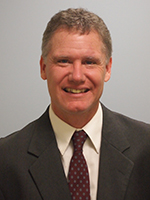 Instructor: Craig Foley
Craig Foley is a real estate broker, educator and the founder of Sustainable Real Estate Consulting Services and LEED Green Associate. Craig's combination of real estate and energy management skills give him a unique perspective about sustainable energy solutions and subject matter expertise on greening the MLS and high-performance home valuation and marketing.
He is the author of the first reports on high-performance home market in Massachusetts in 2012 and 2013, and a co-author of Capturing the Sun: A Roadmap for Navigating Data-Access Challenges and Auto-Populating Solar Home Sales Listings. Craig was one of five people in the U.S. to receive the EverGreen Award by the National Association of Realtors (NAR) Green REsource Council in 2013. He also serves as an advisory board member for the NAR Green Resource Council and is a certified instructor of the NAR Green Designation. He will be chairing NAR's new Sustainability Advisory Group in 2018.
[/one_half_last][divider style="normal" top="20″ bottom="20″]Testimonials
Read testimonials from previous Green Designation classes taught by Craig Foley

"Just completed Craig Foley's 6 Credit Green Designation Class at Cape Cod and Islands Board of Realtors. Great eye opener and and lots of new tools to assist Buyers and Sellers with their Energy efficient, high performance homes, Go Green! There is no turning back! No other way to go in terms of health, sustainable energy and environment , comfort and long term savings!
I would highly recommend this class . It worth the money and time!  Should be a prerequisite for all agents to best serve our clients." – CCIAOR Member
"I wanted to let you know that I throughly enjoyed taking the "Green" Designation course this past week! Craig Foley is an awesome instructor.  His style of teaching makes a person want to become more involved, learn more, so that we are a benefit to our clients." – CCIAOR Member
"Once again I found myself heading to the Cape for another great "NAR Designation" course! Over the last 2 days, I obtained my Green Designation courtesy of CCIAOR.  The Instructor, Craig Foley, was top notch. Once again CCIAOR went above and beyond to bring specialized training to REALTORS©. Although I live a green lifestyle (geothermal heating/cooling, own my 40 solar panels and drive a plug-in hybrid car) this class provided me with a wealth of information, resources and tools that I can put right to use!" – Central MA REALTOR®