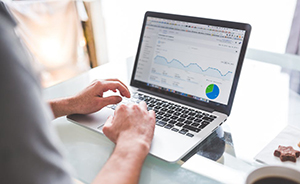 Tune in March 2 at 2:00 PM EST when NAR will join Deloitte and Situs RERC in presenting the highlights of our joint report— Expectations and Market Realities in Real Estate 2017. This webcast covers global and U.S. macroeconomic activity, capital markets, commercial investments, property market fundamentals, and our joint outlook. Registration is free. Look for the full report online in late February.
Certain US real estate markets have been impacted by the current economy and world events. Will client demand and capital markets continue to lift property pricing and value? We'll discuss:
Sectors that are in greatest demand and whether fundamentals support value and prices.
The implications of recent changes in capital flows and markets, as well as regulatory impacts, on real estate markets.
Real estate M&A transactions-overall volume and structuring considerations, who is buying and selling, and the spread between bids and ask prices.
Hear results of a Deloitte, NAR, and Real Estate Research Corp. outlook report on commercial real estate markets, and learn practical tips for navigating market uncertainty.