Vermont Realtors® offers a wide variety of classes and professional development opportunities to real estate professionals and appraisers. Classes are offered at Vermont Realtors® Montpelier headquarters and in various locations throughout the state. Vermont Realtors® and its education partners also offer many online learning opportunities.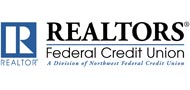 Get a Professional Development Line of Credit
Do you need Cash for Class?
  Set yourself apart from the competition; and get the education you want with our Professional Development Line of Credit.With rates as low as
7.00% APR*,
our
Professional Development Line of Credit
is an excellent low cost resource for your education expenses.
You can apply for this line of credit toward:
NAR Designation and Certification Courses
Conference Fees
REALTORS® University MRE Program
State Licensing Requirements
Continuing Education (CE)
Annual Dues
Travel Costs
And other related fees
Apply online today! Or, if you would like more information on any of our loan options, contact our Lending Center at 703-709-8921 or 1-866-709-8921.
*Your initial Annual Percentage Rate (APR) will range from 7.00% to 18.00% based on your creditworthiness. After this, your APR is subject to change monthly based on the Prime Rate published in the Wall Street Journal on the last business day of the prior month. Equal Opportunity Lender.
Apply for a Loan
It's easy and safe to apply for a Professional Development Line of Credit online!
Already a member?
Save time by simply logging into Online Banking and clicking the "Apply for a Consumer Loan" link from the "Loans" tab.
Not yet a member?
If you would like to see if you qualify for a loan prior to becoming a member, please Click Here to start the loan application process. Please note that upon approval you will be required to complete a New Membership Application before your loan is funded.