Vermont Realtors® serves more than 1600 members throughout Vermont who are building communities where they work, strengthening neighborhoods where they live, and ensuring economic vitality for all Vermonters by helping them to unleash the power of the American Dream.
A great strength of the Realtor® organization is its ability to mobilize members to address legislation that has an immediate or future impact on home ownership and the real estate industry.
Vermont Realtors® Government Affairs Committee
A volunteer committee comprised of Realtor® members, works closely with Vermont Realtors® staff to monitor issues important to Realtor® members and to homeowners in the state of Vermont. Each local Realtor® Board in Vermont is represented on this committee.
Federal Political Coordinators
Vermont Realtors® also have the benefit of Federal Political Coordinators who serve as a liaison between Realtor® members and their congressional representatives. These volunteers work to build relationships on a grassroots level with members of Congress.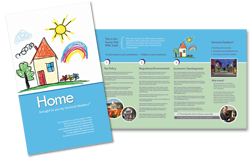 Vermont Realtors® Key Accomplishments
Download VR's Home Brochure for more information on how VR is working on your behalf in Vermont's statehouse and beyond. You can also read an overview here.